We had a delightful and unexpected brush with Camp Champions history yesterday.
In the early afternoon, we had a closing ceremony for about 15% of our (mostly youngest) campers. While modestly sized, it had some nostalgia for Susie Ma'am and me.
One couple in the audience had been on our Leadership Team in 2006. She (Ali Ma'am) was the Midi Division Leader and had been dating a young man from home that did not adequately appreciate her.
He (Nick Sir) was the Letterman Division Leader. The boys he was overseeing were the same age as the girls that Ali Ma'am was in charge of.
He was single.
Susie Ma'am, knowing that Ali Ma'am's boyfriend was insufficient, made a helpful observation, "That Nick Sir sure is a great guy. He would be fun to date."
By the end of the summer, they were dating. Dating became serious and he eventually proposed.
During their wedding, the minister mentioned Susie Ma'am as their official "cupid". They are now parents and they have a camper here for the second summer.
That same summer, our boys and girls Swim Bay Directors also started dating. They are now married with a daughter at camp.
[Note: arranging marriages is not a standard service of Camp Champions, so please do not expect this outcome!]
These couples are among 10 different parents of current campers who had been counselors during our time as owners. That fact has a dual affect: it brings us joy and it divorces us from believing that we are still actually "young".
After yesterday's closing ceremony, three different groups approached us. The first two had been campers in the 1970's. Each shared photos from his time here. I thought you might enjoy seeing them.
Here is our first photo from 1977.
Our excellent camper today!
Our second camper. This is a zoomed in photo from his yearbook.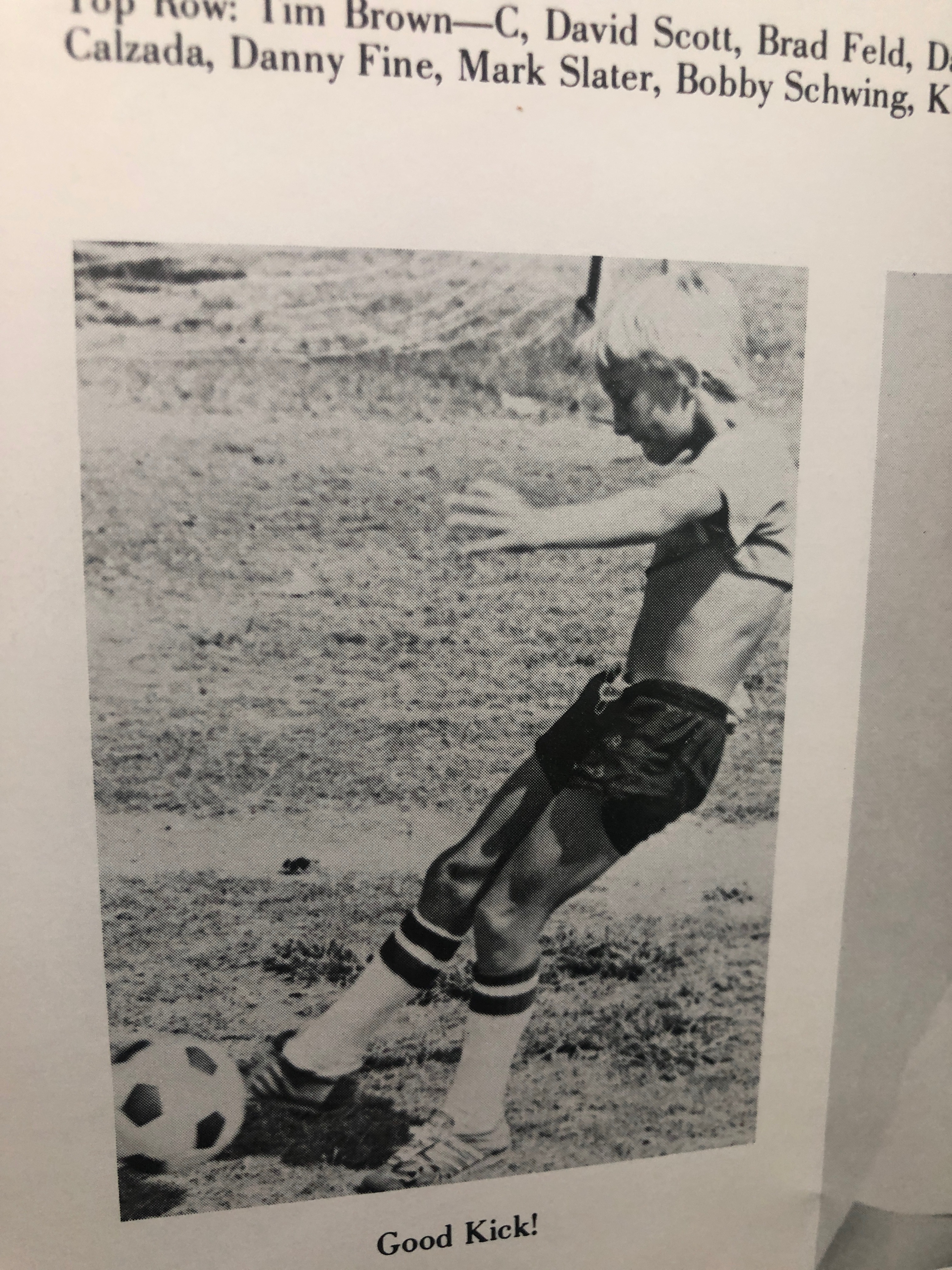 This is our same camper in action (clearly anticipating the US Women's World Cup Championship).
The third group was a man, a woman and a camper. He had been a camper in 1970 and a counselor later. His daughter had attended camp in the 1990's. Her daughter (his granddaughter) had just finished her session at camp. So we took a picture of all three generations (the lead photo of this article). They are not our first three-generation family, but this event is still a special treat.
We look forward to seeing more legacies in the years to come.
Meanwhile, we will find other ways to convince ourselves that we are still actually young.
Steve Sir