Every year, we attend 4-6 different camp conferences. At these events, we strive to learn the best practices for every aspect of camp – from safety to homesickness to team building activities.
We also frequently do presentations ourselves. Kate Ma'am has become "camp famous" for her sessions on working with First Time Families. Susie and I talk a lot about the Senior Camper program and holding teens to high standards.
But there is one session offered at every conference that we never attend: "Rainy Day Activities". The camp industry started in the northeast and many of the largest camps are still there. In New England, they dread rain.
Many of these camps are on lakes that are unpleasantly cold with nighttime lows in the 50s. The high temperature often does not reach 80. OK, I know that sounds lovely, but imagine if it is raining.
And it rains for 12 days straight. Campers get cabin fever. Typically, camp directors start to call light rain "liquid sunshine" and run most activities anyway.
Northeastern camp directors shudder as they describe these rain systems to me. They then ask me, "What do you do at Camp Champions when it rains?"
My answer is simple. We go outside, wonder why the sky is crying and then play. [Note: of course, if we have lightning, everyone goes under cover. That is a safety concern. But if it is just raining, we celebrate.]
Last night, all our plans were altered by a last minute storm. We were going to have a barbecue/luau by the lake followed by fireworks.
Instead, we moved our grill/smoker under the Parthenon (our covered gym) and had the party there. We have postponed fireworks until tonight.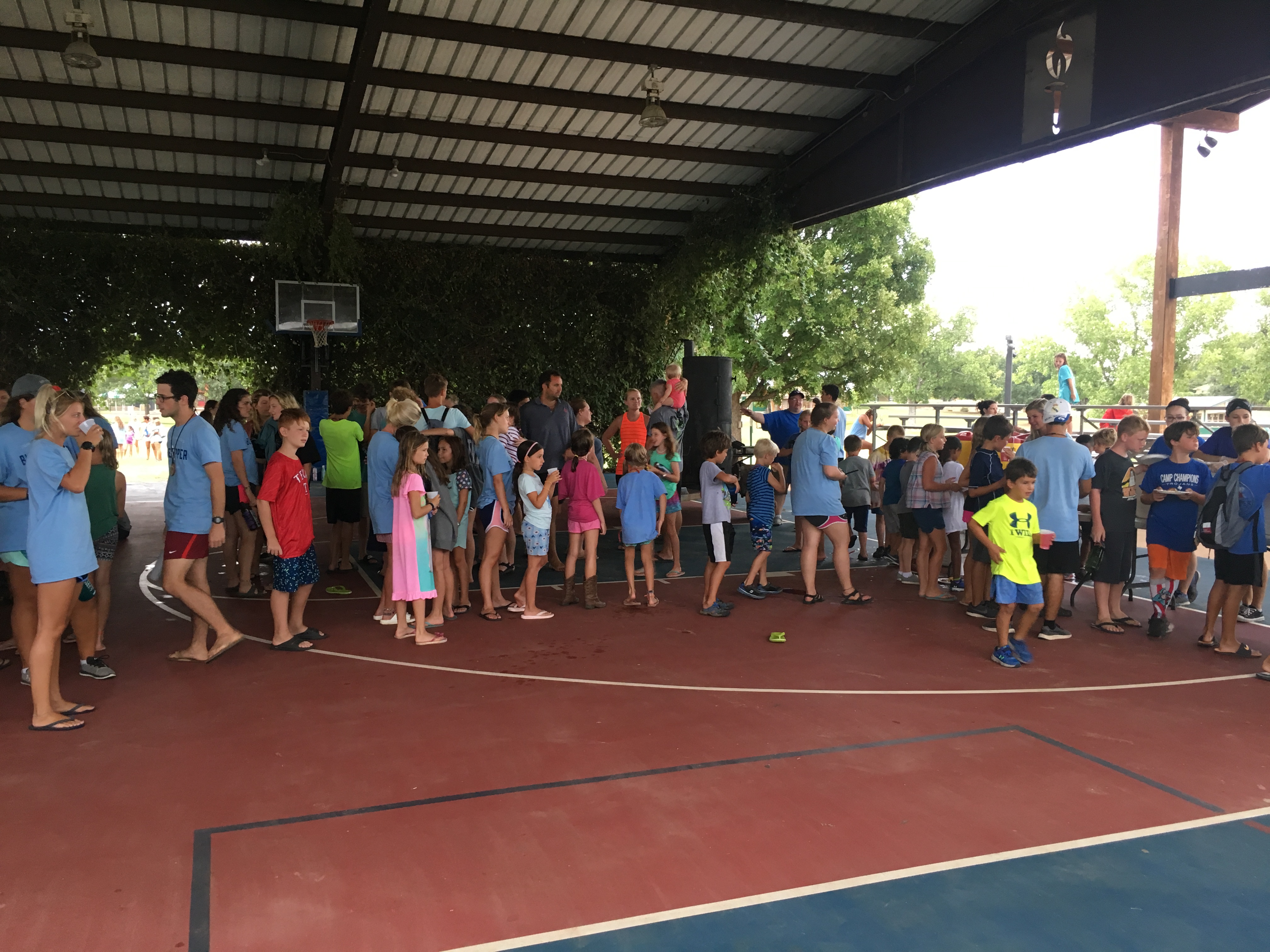 But the best part was watching the campers play in the rain (no lightning at this time). Some played pickleball. Others simply danced.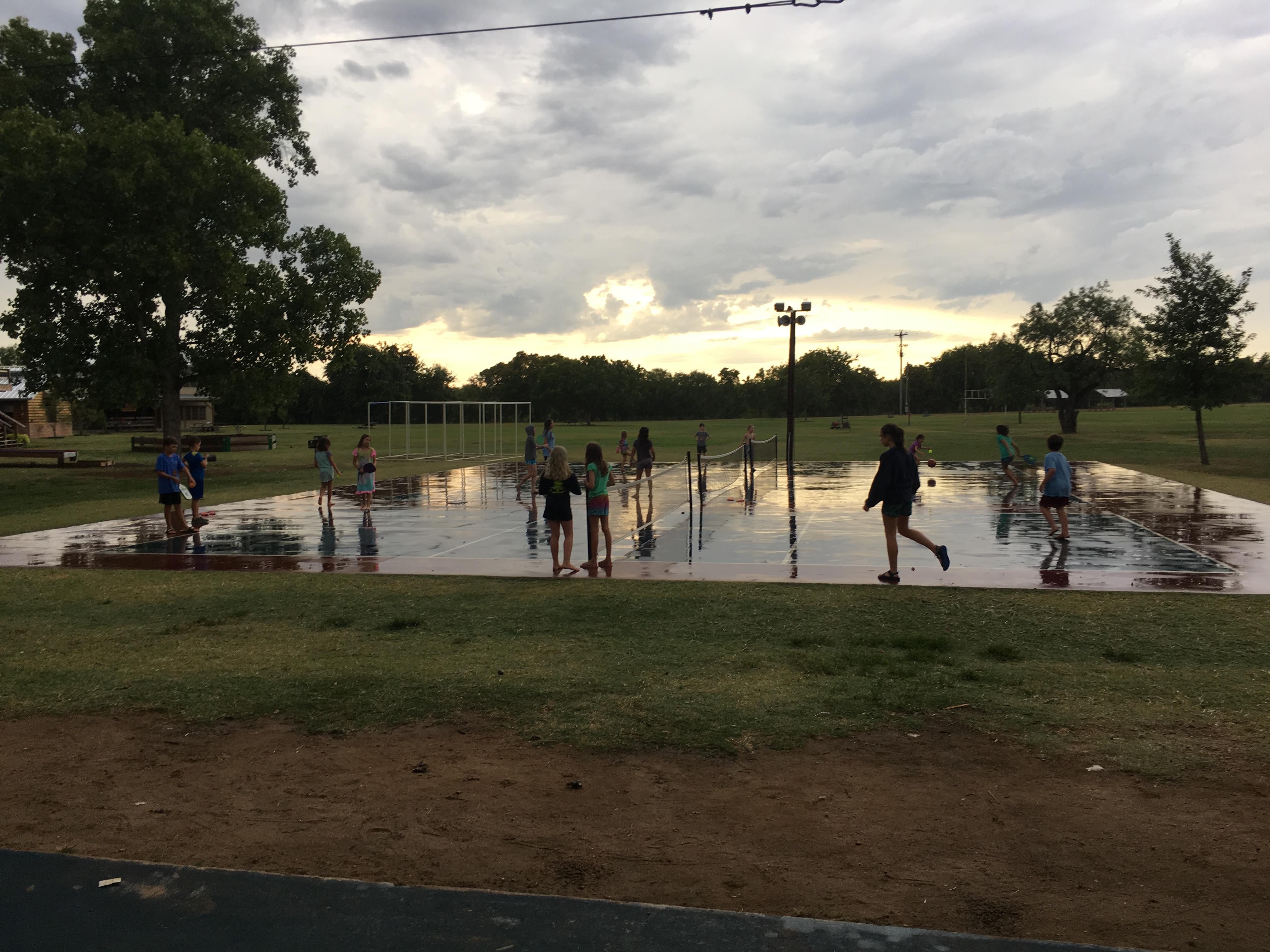 Danced in the rain.
These dancers were simply being joyful. We did not need elaborate planning or fancy boats/equipment. These campers just needed each other, their counselors and some precipitation.
This might be one of the campiest moments of the summer.
We do not want to see this crew leave us tomorrow, but we accept that they must. Please know that you will be taking home young people who have added members to their family and skills to their personal arsenal.
See you tomorrow!
Steve Sir