Since my two other blogs are long and deep, I will make this short and simple.
Occasionally, you get a pleasant surprise.
Last year, we built the Hearth, our Fine Arts center and library. Our hope would be that the library will be a great place for our more quiet and reflective campers.
We were right, but we were wrong as well.
It turns out that campers of all personalities love taking time to read.
As I walked by the Hearth, I saw campers enjoying the breeze in the culverts. One was reading by himself while another group of four boys read together.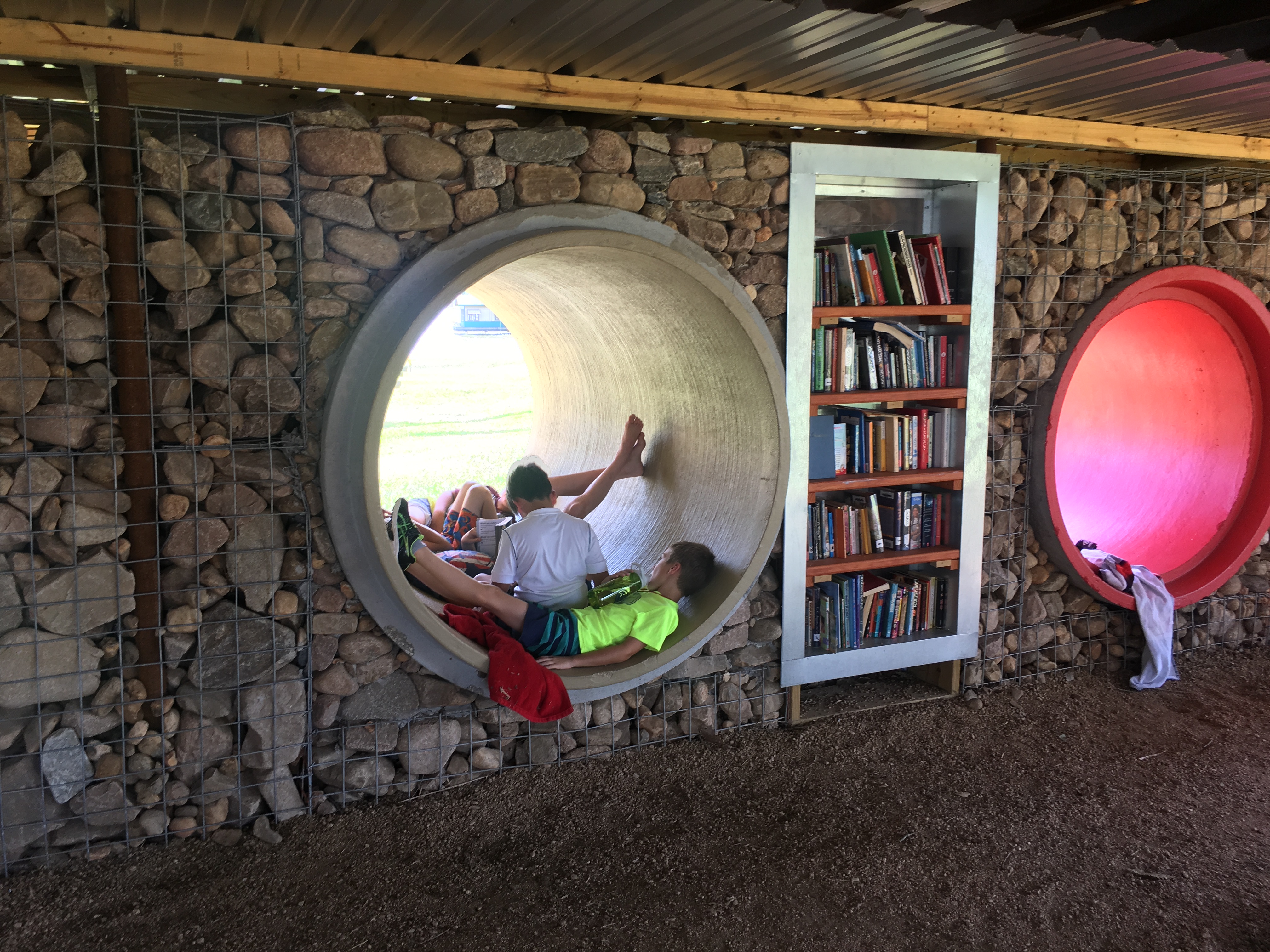 Moments like that put a smile on my face.
Steve Sir
PS On my way out of the Hearth, I spotted this haircut. I missed it on Opening Day. I am not sure how.