I like to think that every year, we learn something new and make camp better. Sometimes, our "new" idea is so obvious that we wonder why we missed it in the past. 
Today provides a good example of this. 
On the first Saturday of each session, we change the schedule to provide some fun and variety. 15 years ago, it was essentially a filed day with cabins competing against each other.  While some campers loved the competitive element, it was not appealing to others.  Also, it ended up being just a little dry, with relay races and throwing competitions. 
We then changed the day to "All Camp Super Camp Fun Day".  We provide special activities like hamster balls, dunking booths, water balloon stations and other silly activities.  The campers liked this more, but we still found it was just "OK". 
This year we took a different approach.  We still had the special activities, including hamster balls, a foam pit, a slip and slide obstacle course and other one-day-only events.  But we also opened roughly 10 of the favorite activities at camp, including water toys, Pirate Ship, kayaks, archery, ceramics and several others.  We provided a place to just read or chat.  
We then told the campers that they could go to whatever activity they wanted to attend.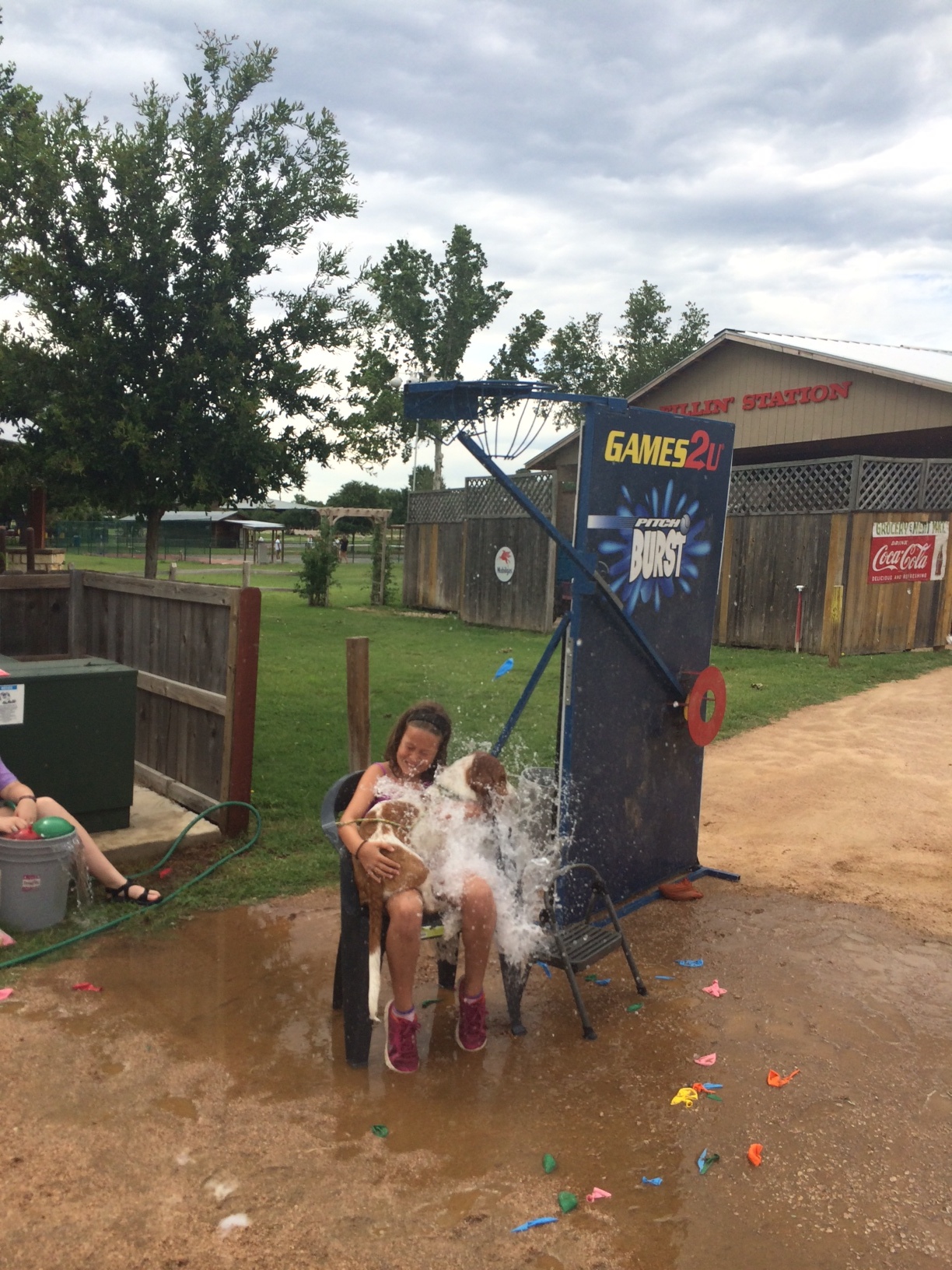 The campers loved it. We adults can forget how it feels to be a young person who is always doing activities on a schedule that someone else controls.  There is a certain joyous freedom in the ability to choose activities AND the time you will spend there.  Some campers read for a couple of hours, others spent the entire time working on a ceramics project. Others hit 6 or 7 different activities in the 3+ hours we provided. 
In the afternoon, we had a camp "beach party" with giant inflatables and a great free swim. Campers interesting in the World Cup got a chance to watch 45 minutes of the England-Italy game (we have 12 Brits, so there was plenty of interest. 
Tonight, we have our Trojan Spartan initiation, so by Sunday morning, every camper will know whether she or he is a Trojan or a Spartan for our team games. 
In short, we had a full and wonderful day. 
Steve Sir