I have discussed some deep topics.  We have talked about the 4 R's, resilience, and interpersonal skills.  We have suggested that a good camp can be a valuable partner in the parenting process and we hope to be that for you.
Yes, we can get deep.
Today is not such a day.  Nope.  Today, I am keeping it light.
First, happy Independence Day!  We are having lots of special activities and decorations.  Unlike so many cities, we will be able to have our fireworks celebration tonight.  We hope you have a wonderful weekend!
Second, I want to report on the cookie decorating clinics that my sister ran yesterday and the day before.  Becky Ma'am (properly festooned in PPE and downwind from her students) showed campers from each division how to make attractive and unique cookies. 
I would have thought her classes would be appreciated by some groups more than others, but she had a marvelous time with everyone, from the youngest boys to the oldest girls. 
Ultimately, the only real keys to great cookie decorations (after the baking and prepping of the icing) is creativity and a toothpick.
Rather than bore you with any details, please let me show you the product of her classes.  Note that these photos are from each of the classes.  Each group brought something different.
Here is what she showed them at first.
Here are some of the products that resulted.
A landscape.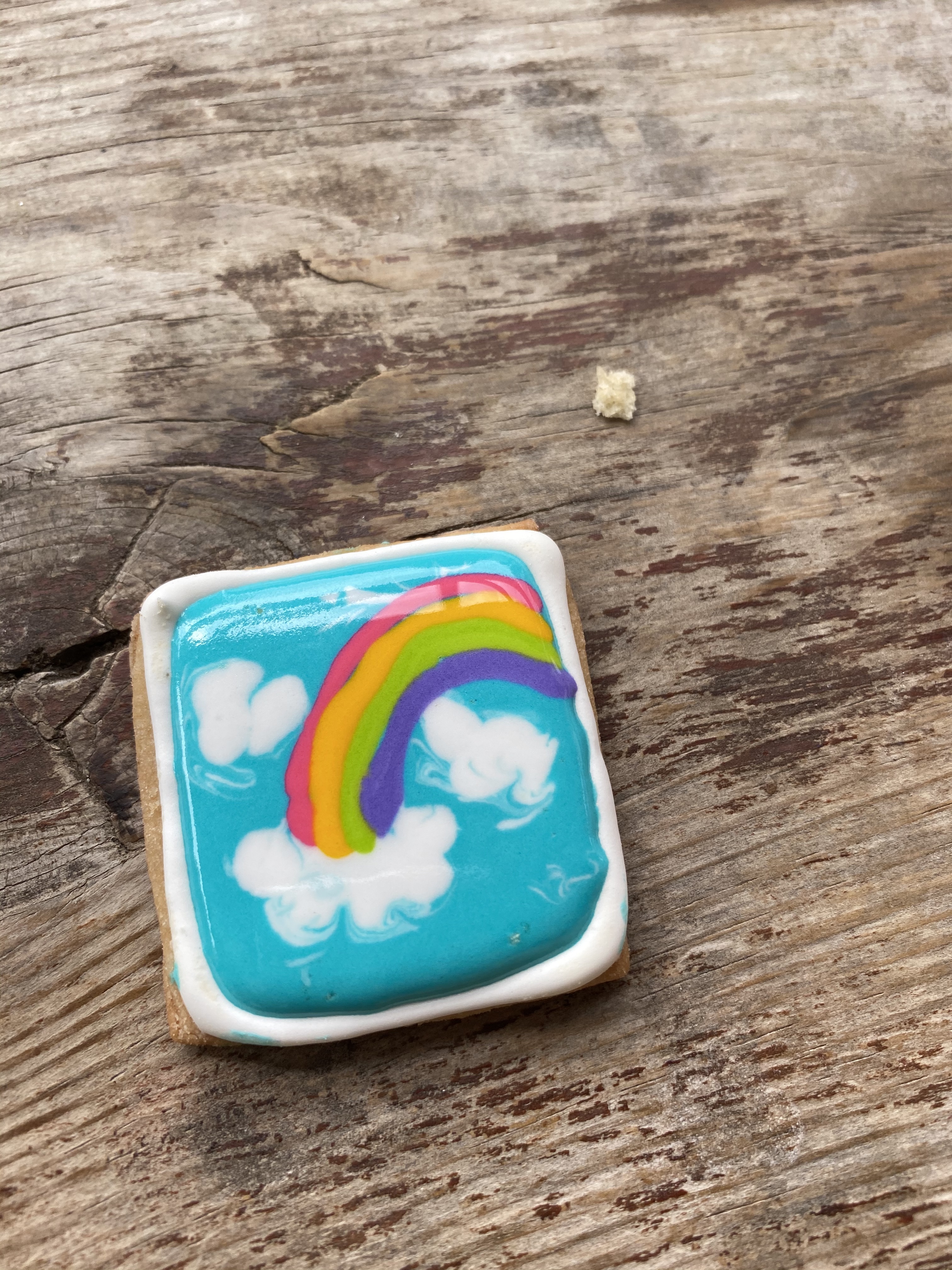 A rainbow.
A pot of flowers.
The family cat?
Space - the final frontier!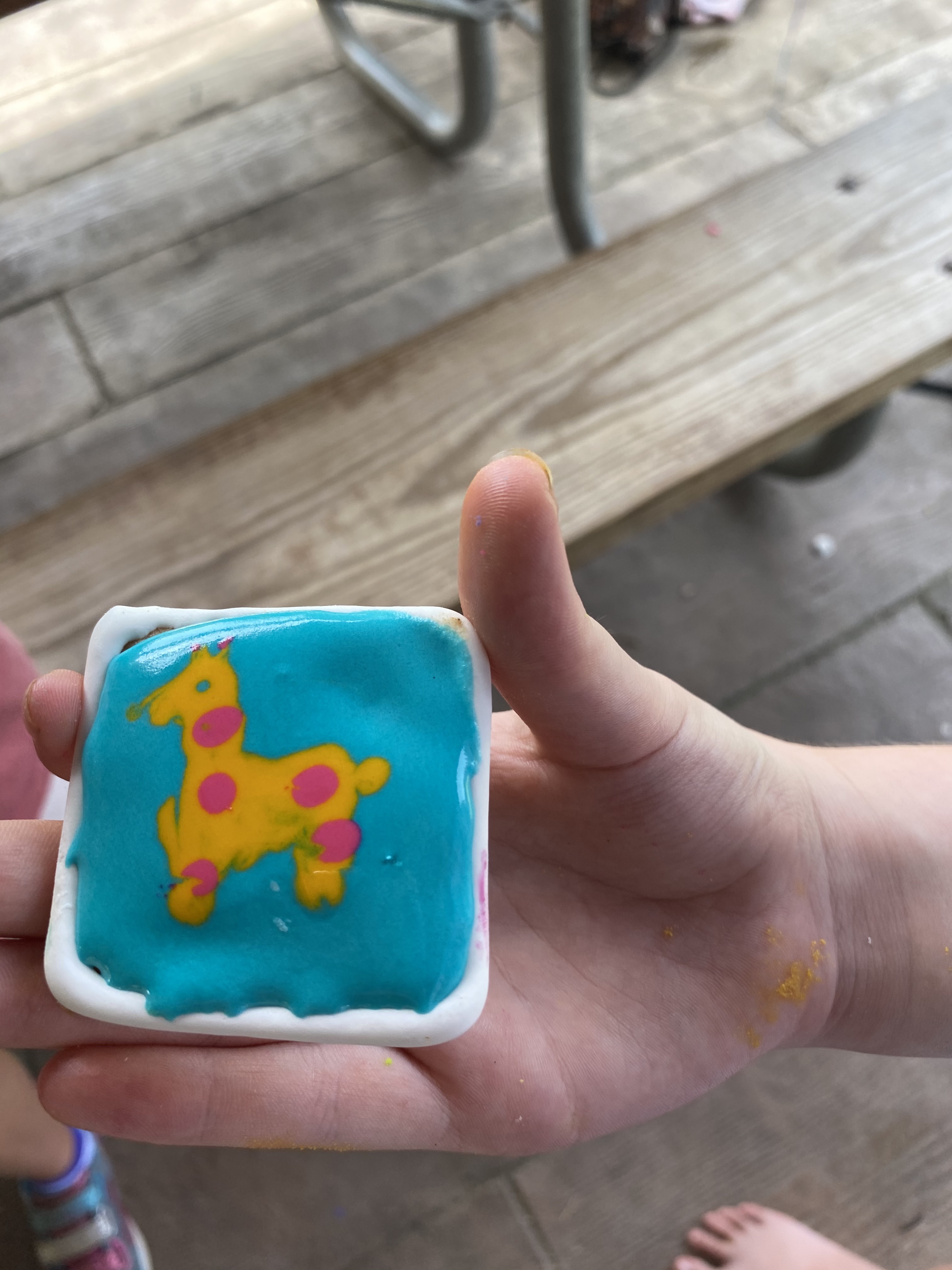 A mutant llama?!?
OK, this brings me to the conclusion of the blog, which will prove to be my sister's favorite and my least.  Becky Ma'am was a senior in high school while I was entering elementary school.  She was more like a bonus parent than a friend/sibling when I was a boy.  In the recent years, we have become dear friends and admirers. 
Last winter, we became especially close as we both mourned our mother's parting and conveyed her possessions to her heirs.
It has been a real pleasure – joy from sadness.
Until yesterday.  Now, I am having missed feelings.
A camper asked her who she was. 
"I am Steve Sir's big sister".
The camper looked confused.  So she continued.
"I am not physically bigger, but I am his older sister."
The camper looked at her, pictured me (and, I assume, my silver hair), shook his 8-year-old head.
"No you are not.  You cannot be!!"
To her credit, she resisted declaring him her new boyfriend.
Steve Sir
PS  We were holding our breaths while we rapidly took this photo - masks were back up quickly.